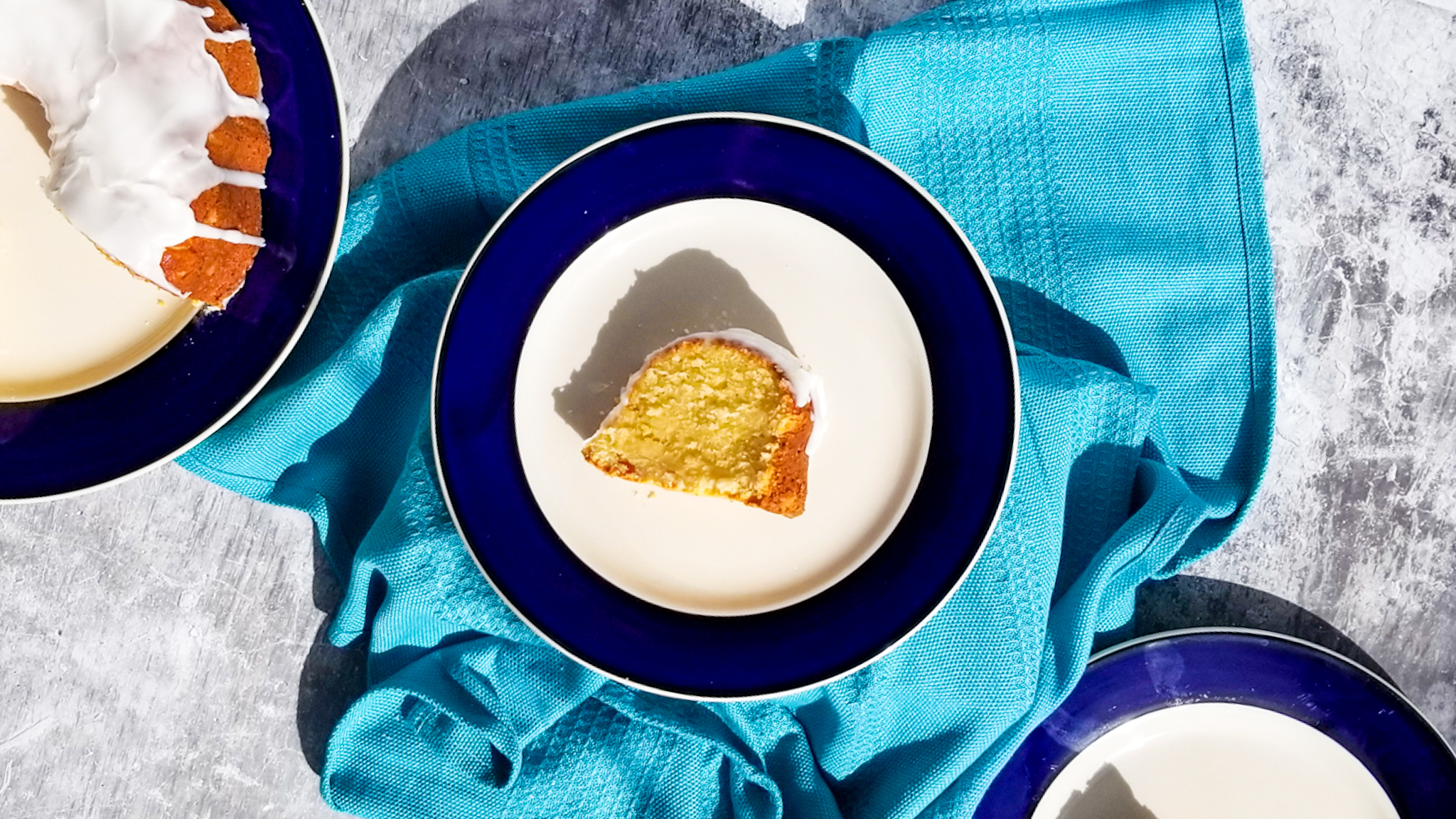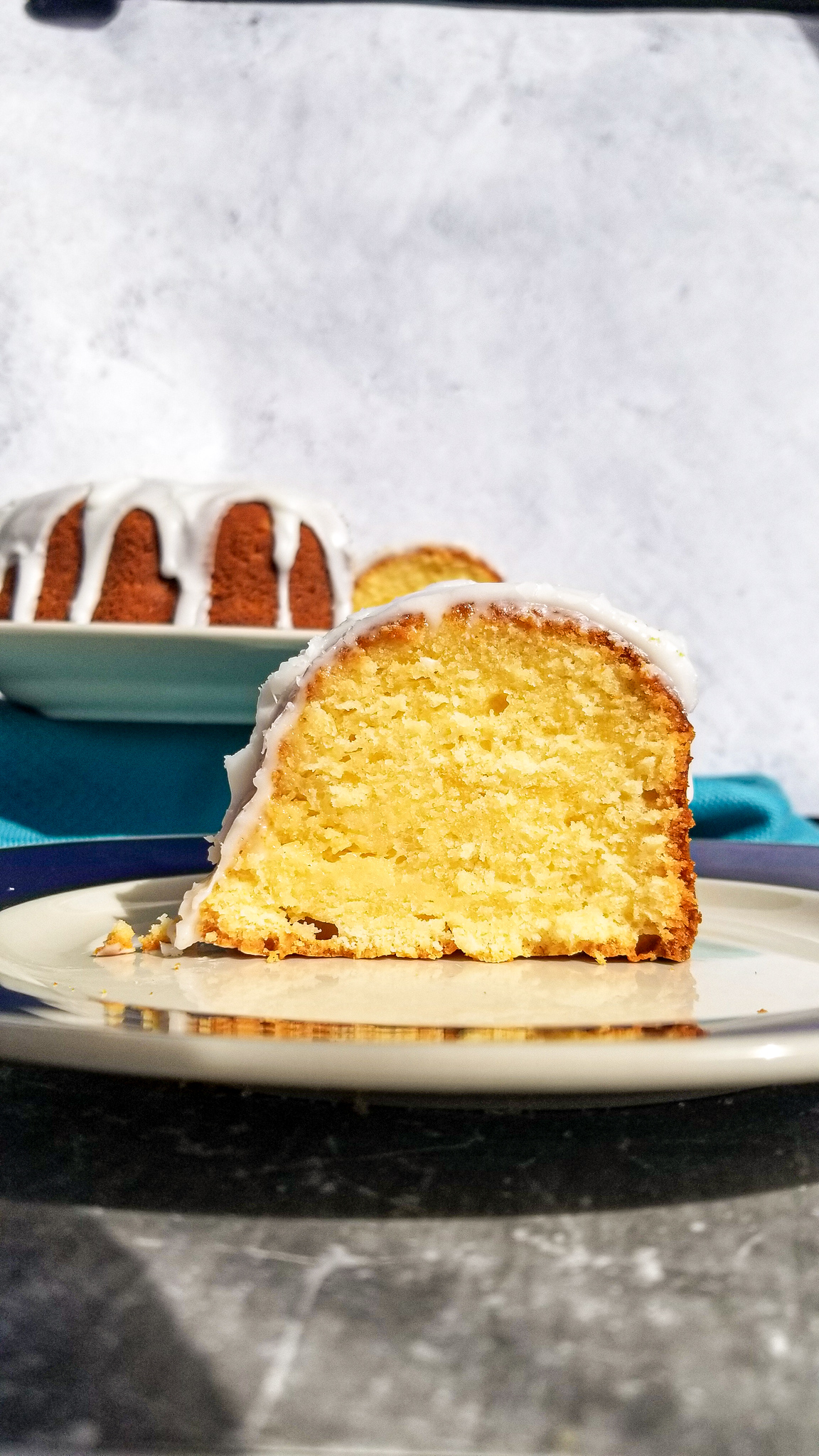 Introduction
About this Recipe
This pound cake is such a simple yet elegant dessert. The mild flavor is sure to be an all-around crowd pleaser, and this is the perfect base for other flavors. I find most pound cake recipes to be overly dense and dry, so I worked hard to find create one that is rich, moist, and has a beautiful soft texture.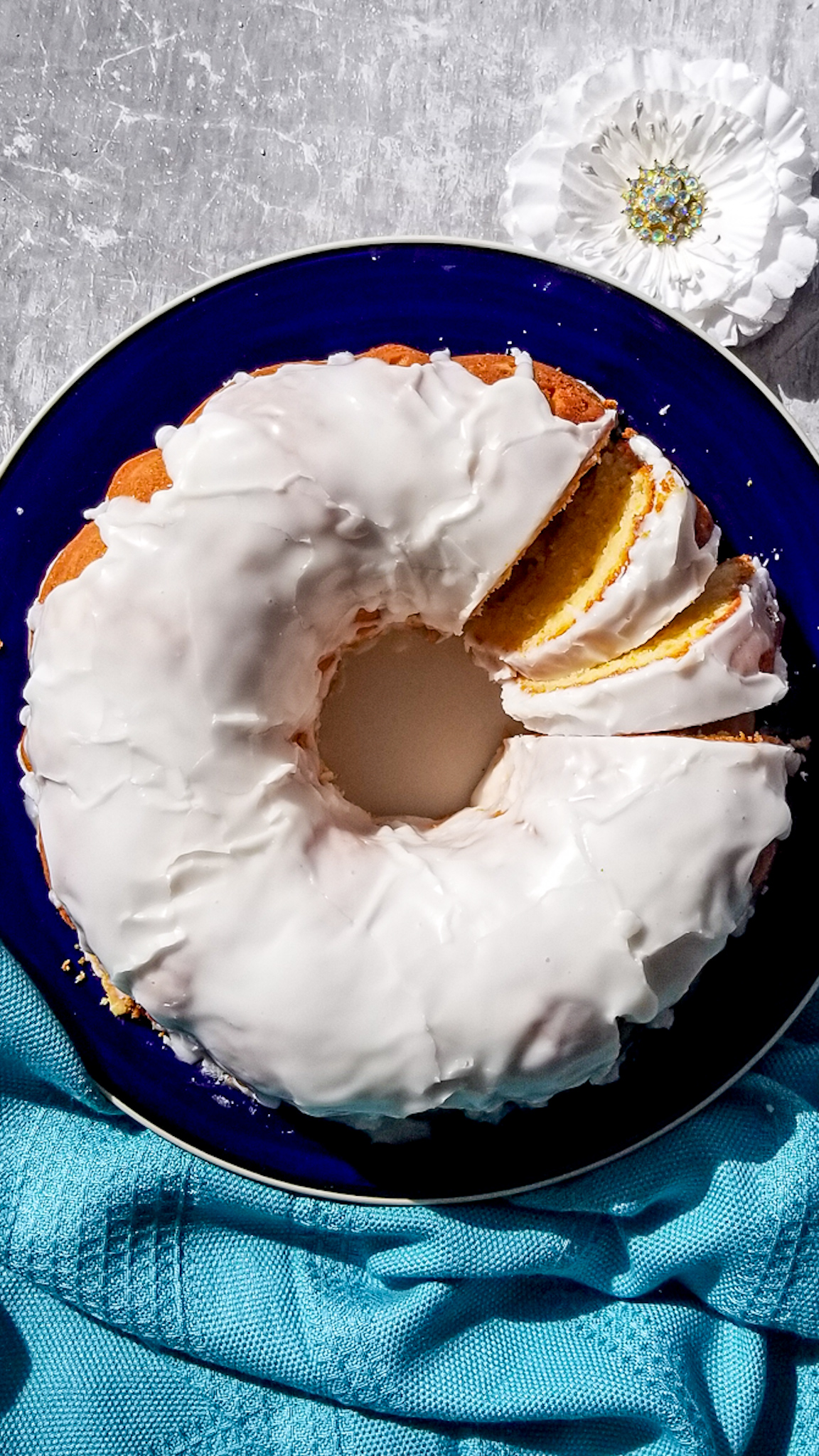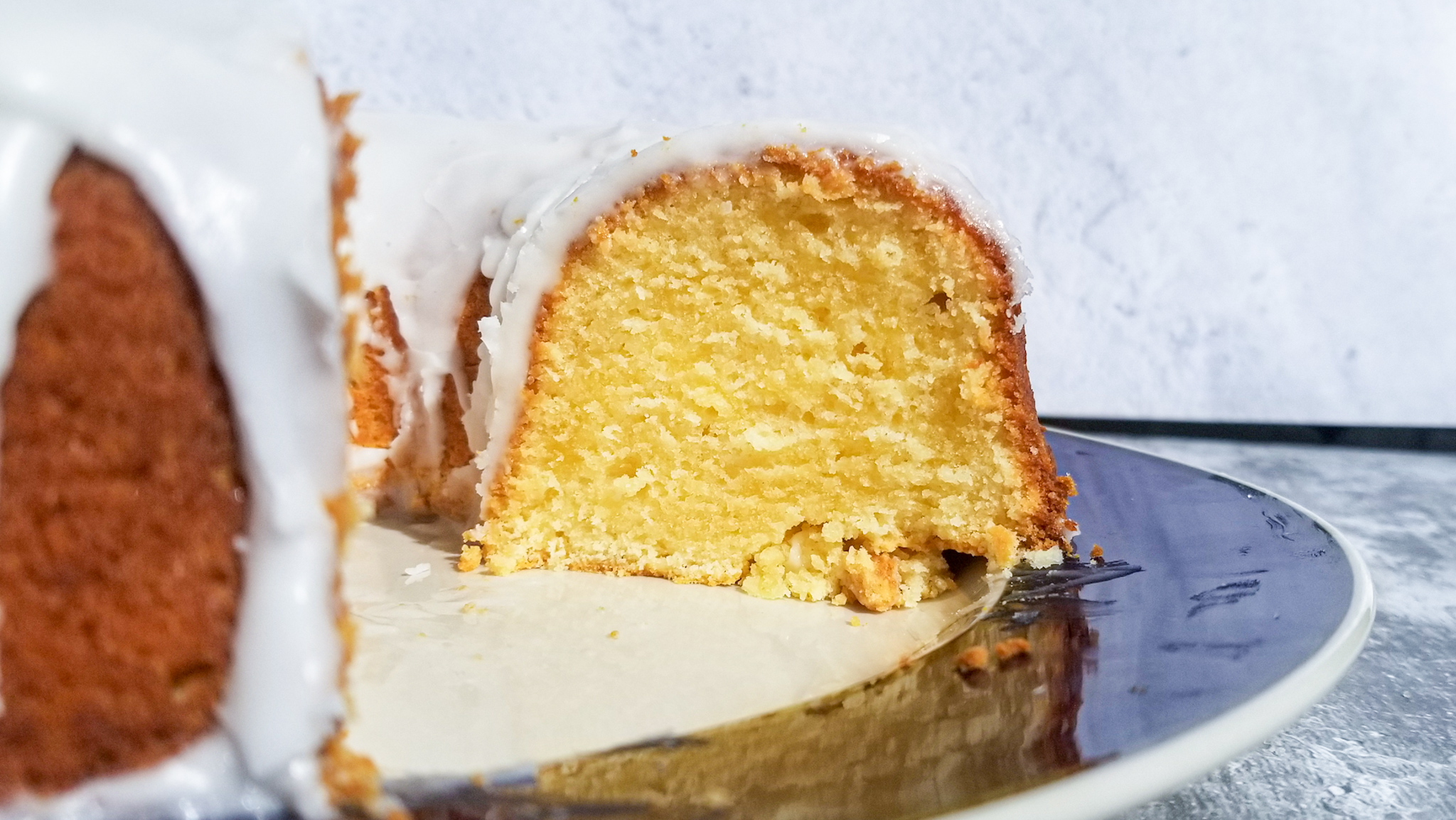 Preparation:
You will need two egg yolks for this recipe, so separate these before you begin.
A few hours before starting this recipe, you will need to take unsalted butter, cream cheese, sour cream, 5 egg, and 2 egg yolks out of the refrigerator to get to room temperature. Room temperature ingredients will combine much more easily, and it will be easier to whip air into the cream cheese and butter.
Making the cake:
Making this batter begins with beating cream cheese on high speed, then the butter. Add the sugar, sour cream, vanilla and lemon juice. The cake will not taste lemony, it just adds some brightness to the flavor. You'll have to mix a lot in this process, this just helps prevent a overly dense and dry cake.
Add your eggs one at a time, then your egg yolks. Make sure every egg is well-mixed in before adding the next. Do not overmix after this step. Then you can add your dry ingredients. Do not overmix.
Baking:
Bake this cake in a 10-12 cup bundt pan at 325°F (160°C) for 75-95 minutes. You need to bake this cake at a very low temperature for a long time, because it is very large and heavy. Halfway through baking you might need to tent the cake with aluminum foil to prevent browning.
Check for doneness with a toothpick inserted into the thickest part of the cake. If it comes out clean, it's ready. Don't be afraid to put the oven in for a longer time.
You can also halve this recipe and bake it in a loaf pan for about an hour.
Allow the cake to cool for two hours in the pan, then invert onto a serving plate and let it finish cooling. The cake should release nicely from the pan as long as it is fully baked, and the pan was well-greased.
Making the glaze:
You don't have to add the glaze to this pound cake, it's just an optional step to elevate the appearance.
Make the glaze by combining the powdered sugar, milk, and vanilla extract. You can add more powdered sugar to make it thicker, and milk to get a thinner consistency. Drizzle the glaze on top of the pound cake after it cools.
Garnishing and storage:
Serve this cake with some whipped cream and fresh berries. Store this cake tightly covered in the fridge for up to 5 days.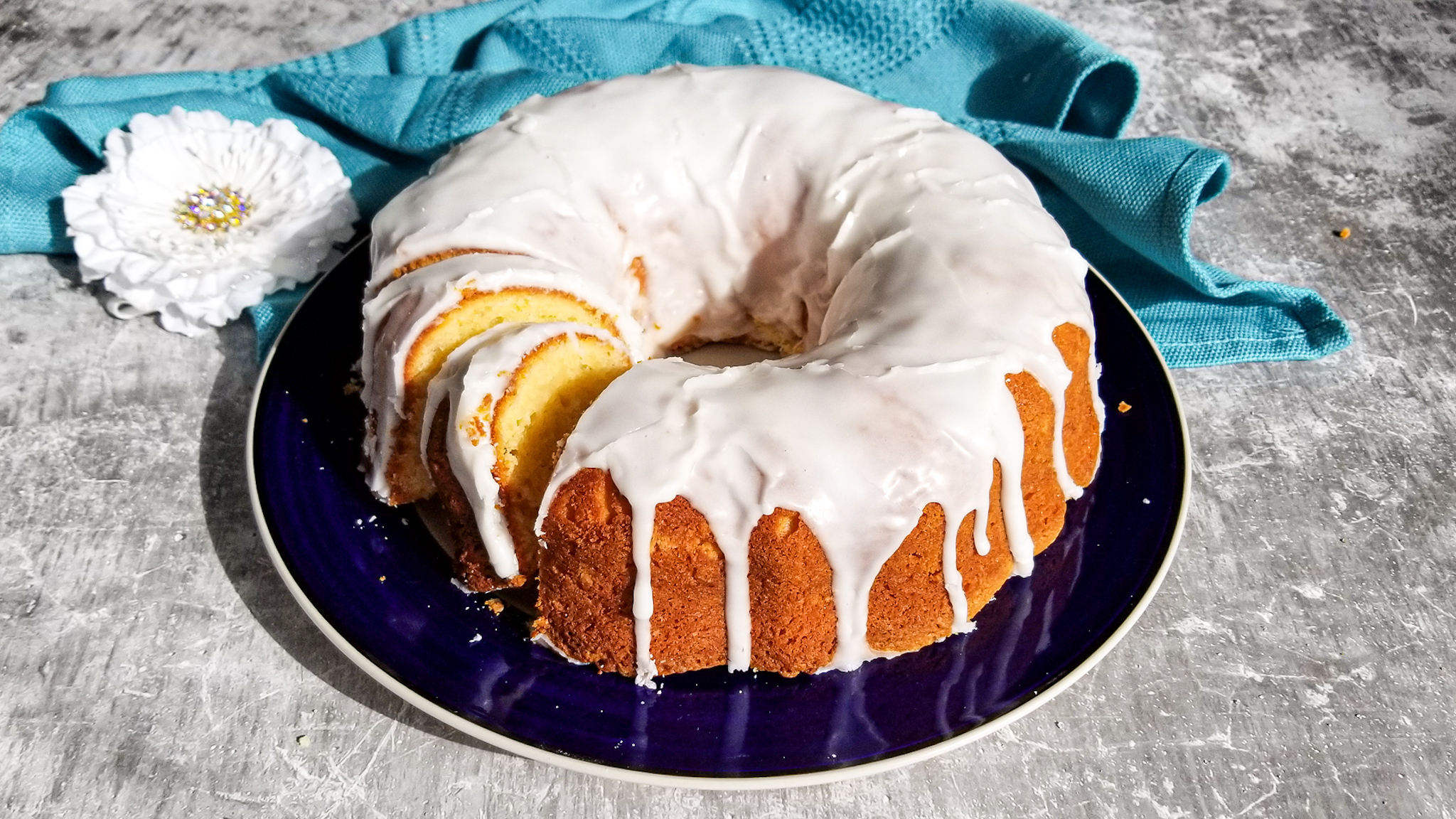 Pound Cake:
1 cup (8 oz, 226 g) full-fat cream cheese, room temperature
1 1/3 cup (300 g) unsalted butter, room temperature
2 ¾ cups (550 g) granulated sugar
1/3 cup (80 g) sour cream, room temperature
1/2 tbsp lemon juice
2 1/2 tsp vanilla extract
5 large eggs and 2 egg yolks, room temperature
3 cups (360 g) cake flour
1 tbsp cornstarch
1/2 teaspoon baking powder
1/4 teaspoon salt
Glaze (optional):
1 cup (125 g) powdered sugar, sifted
1 tbsp milk
1/2 tsp vanilla extract
1. Preheat oven to 325°F (160°C). Generously grease a bundt pan with butter or non-stick spray.
2. Beat cream cheese using a paddle attachment on your stand mixer or a hand mixer on high speed until smooth and creamy, about 1-2 minutes. Scrape down the sides of the bowl, add butter, and continue to beat on high speed for about 3 minutes, until well combined and smooth. Scrape down the sides of the bowl.
3. Add the sugar and beat on high speed for 3 minutes. Then and the sour cream, lemon juice, and vanilla. Beat until well combined. Scrape down the sides of the bowl.
4. Turn the speed down to low and add the eggs one at a time. It is important to allow every egg to completely incorporate before adding the next. Then, add the two egg yolks. Do not overmix after adding eggs. Add cake flour, cornstarch, baking powder, and salt and beat until just combined. Do not overmix.
5. Pour batter into prepared pan and bake for 75-95 minutes. I recommend covering the top of the cake with aluminum foil halfway through baking to prevent burning on the top. This cake is very dense and will take a long time in the oven. Bake until a toothpick inserted into the thickest part of the cake comes out clean.
6. Remove the cake from the oven and allow it to cool for 2 hours inside the pan. Once cooled, invert the cake onto a serving dish and allow to cool completely.