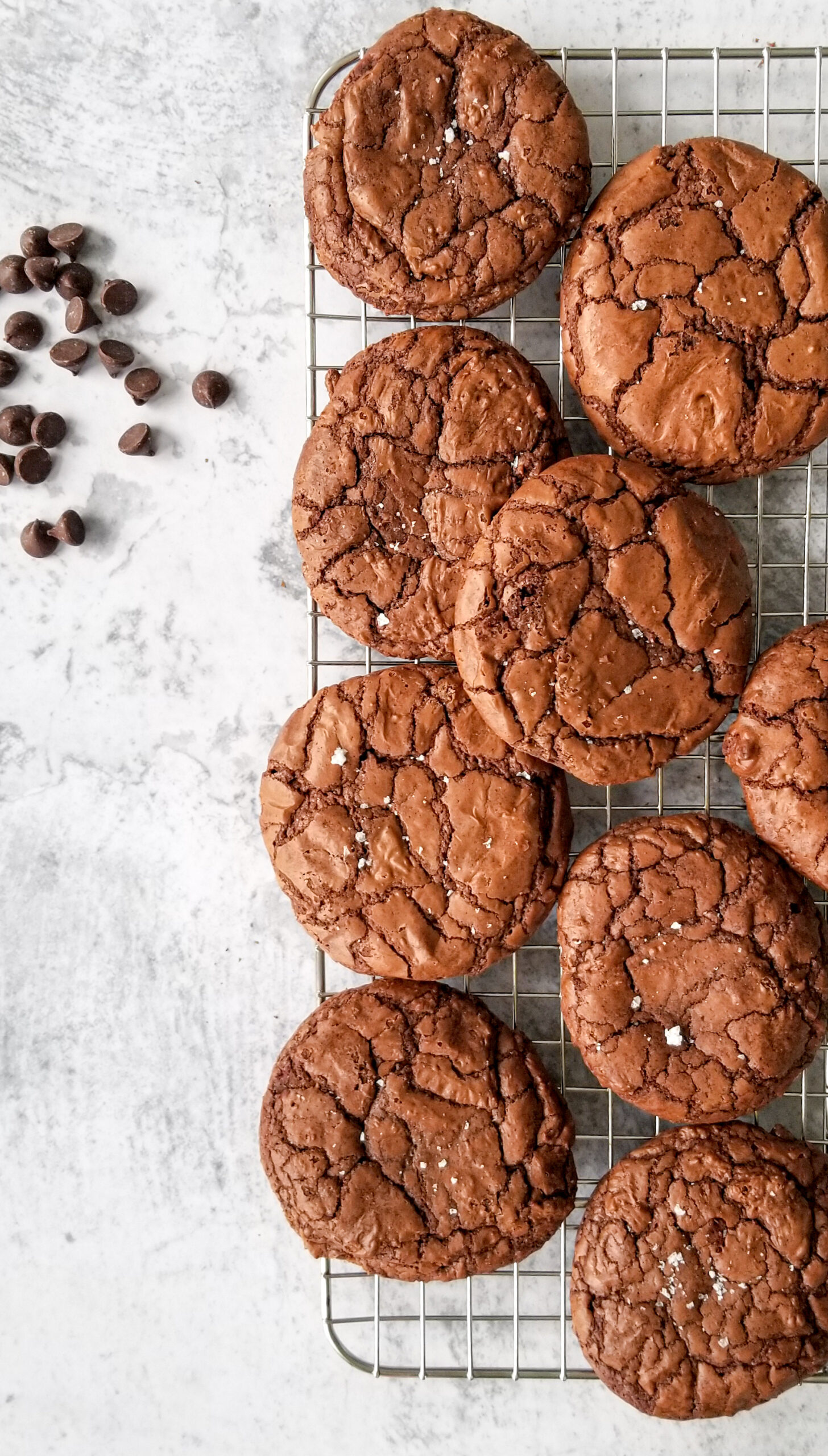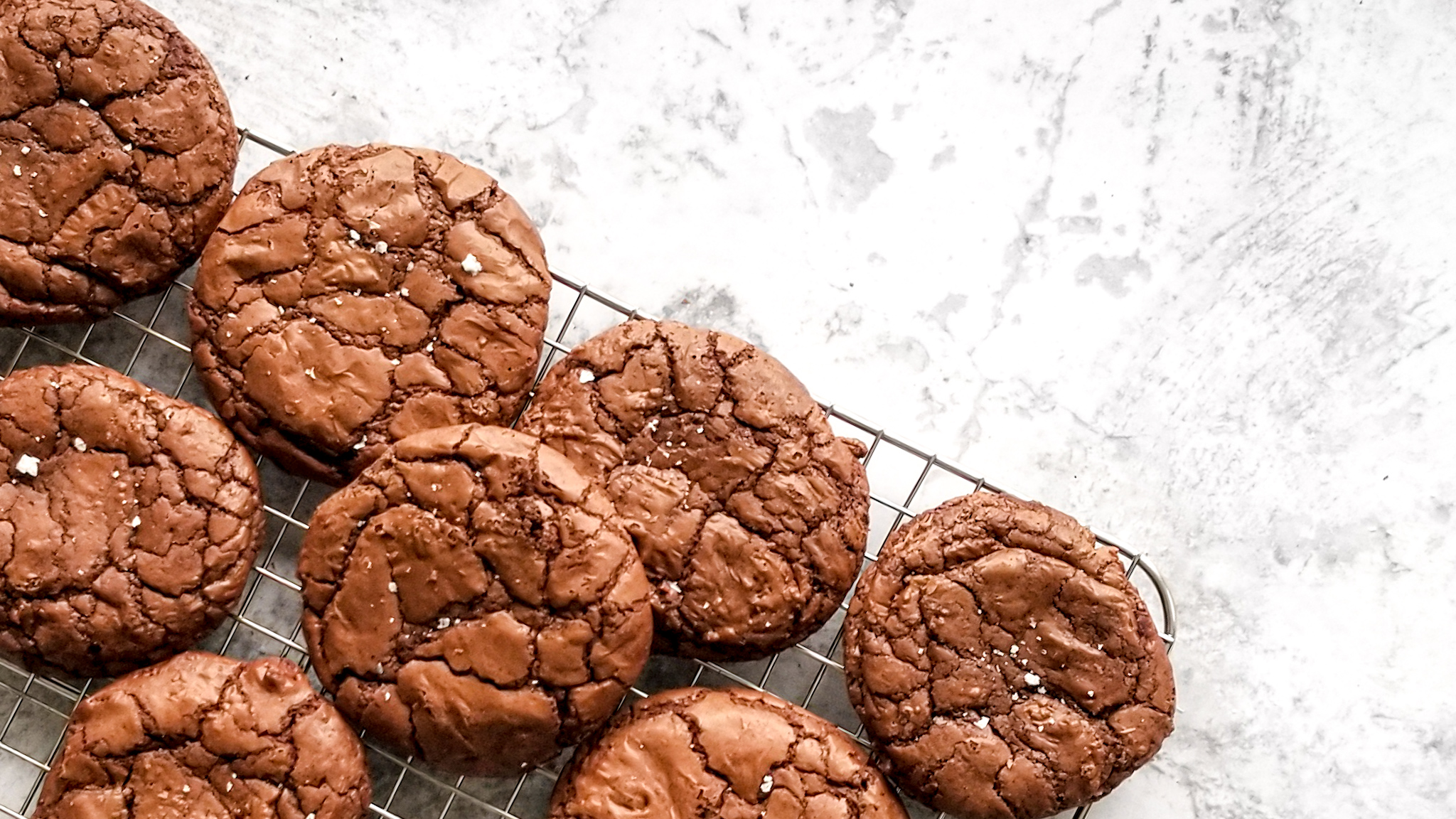 Introduction
About this Recipe
As a person who loves the crisp, outer edges of brownies as well as the fudgy insides, I absolutely love these cookies which combine the best of both worlds. They are fun, delicious, and easily portable for serving to groups. And just look at those crackly tops!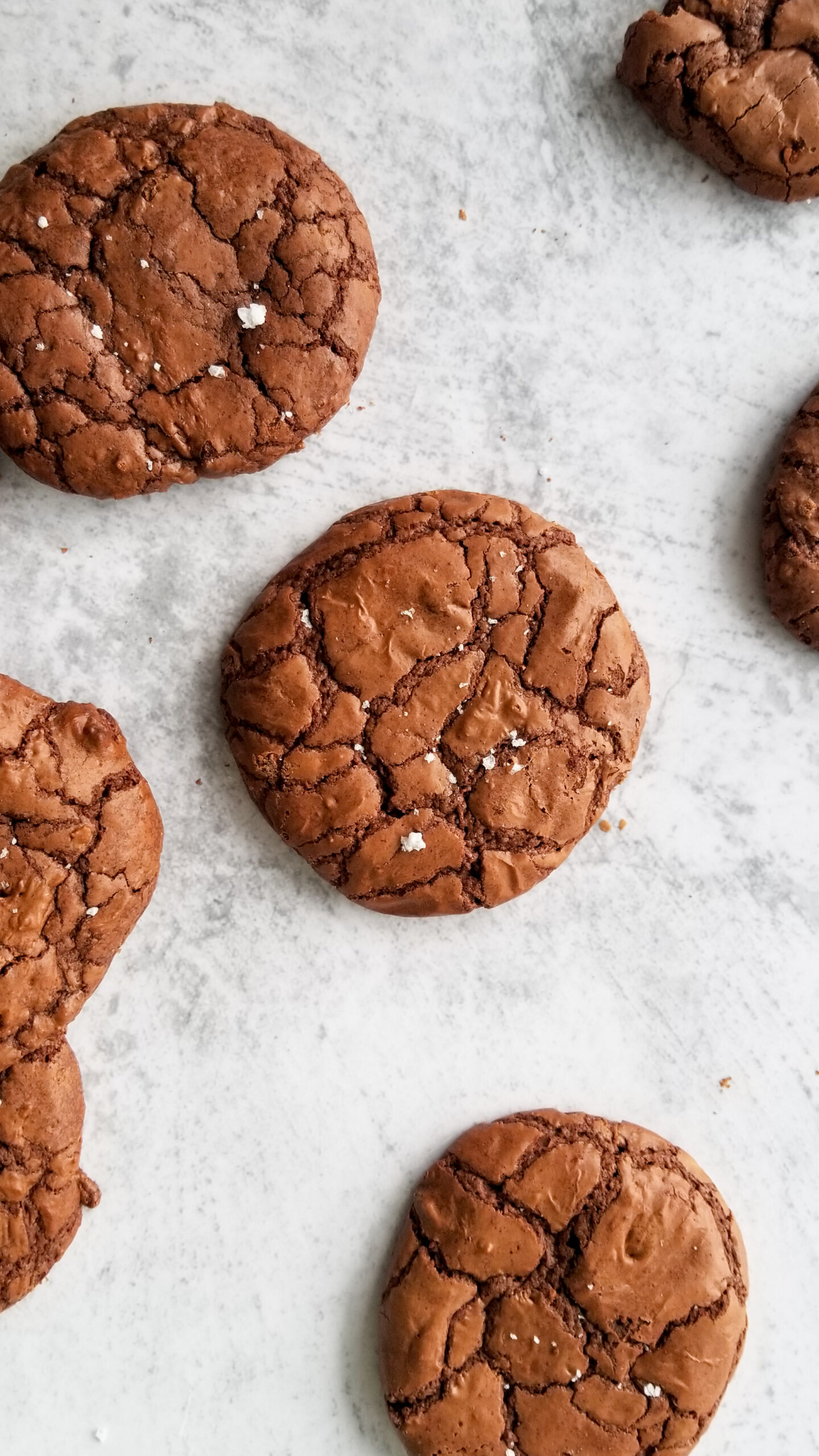 1 1/3 cup (233 g) semisweet chocolate, finely chopped

1/4 cup (56 g) unsalted butter

2/3 cup (85 g) all-purpose flour

2 tbsp (12 g) cocoa powder

1 tsp baking powder

1/4 tsp salt
2 large eggs, room temperature
1/2 cup (100 g) sugar
1/2 cup (92 g) brown sugar
1 tsp vanilla extract
1/2 cup (85 g) chocolate chips
1. Preheat the oven to 350°F (177°C). Line two baking sheets with parchment paper.
2. Melt the butter and chopped chocolate together in a double boiler or in the microwave, stirring frequently until smooth. Set aside to cool.
3.  Sift the flour, cocoa powder, baking powder, and salt into a small bowl and whisk together.
4. In a large bowl, beat together the eggs, sugars, and vanilla on high using a mixer with a whisk attachment for 5 minutes.
5. On low speed, slowly stream in the melted chocolate and butter and mix for 1 minute. Add the flour mixture and beat until just combined.
6. Fold in the chocolate chips, making sure everything is combined.
7. Roll two tablespoons sized dough balls and press down slightly to make a thick disk shape. Bake for 10-12 minutes.
8. Roll roughly two tablespoons sized dough balls (or use a cookie scoop) and place them on the prepared baking sheets at least 2 inches apart from each other. Bake for 12-14 minutes, rotating the pan halfway through.
9. Allow the cookies to cool for at least 10 minutes before removing from the baking sheet to cool completely. Optionally sprinkle with some flaky salt before enjoying.