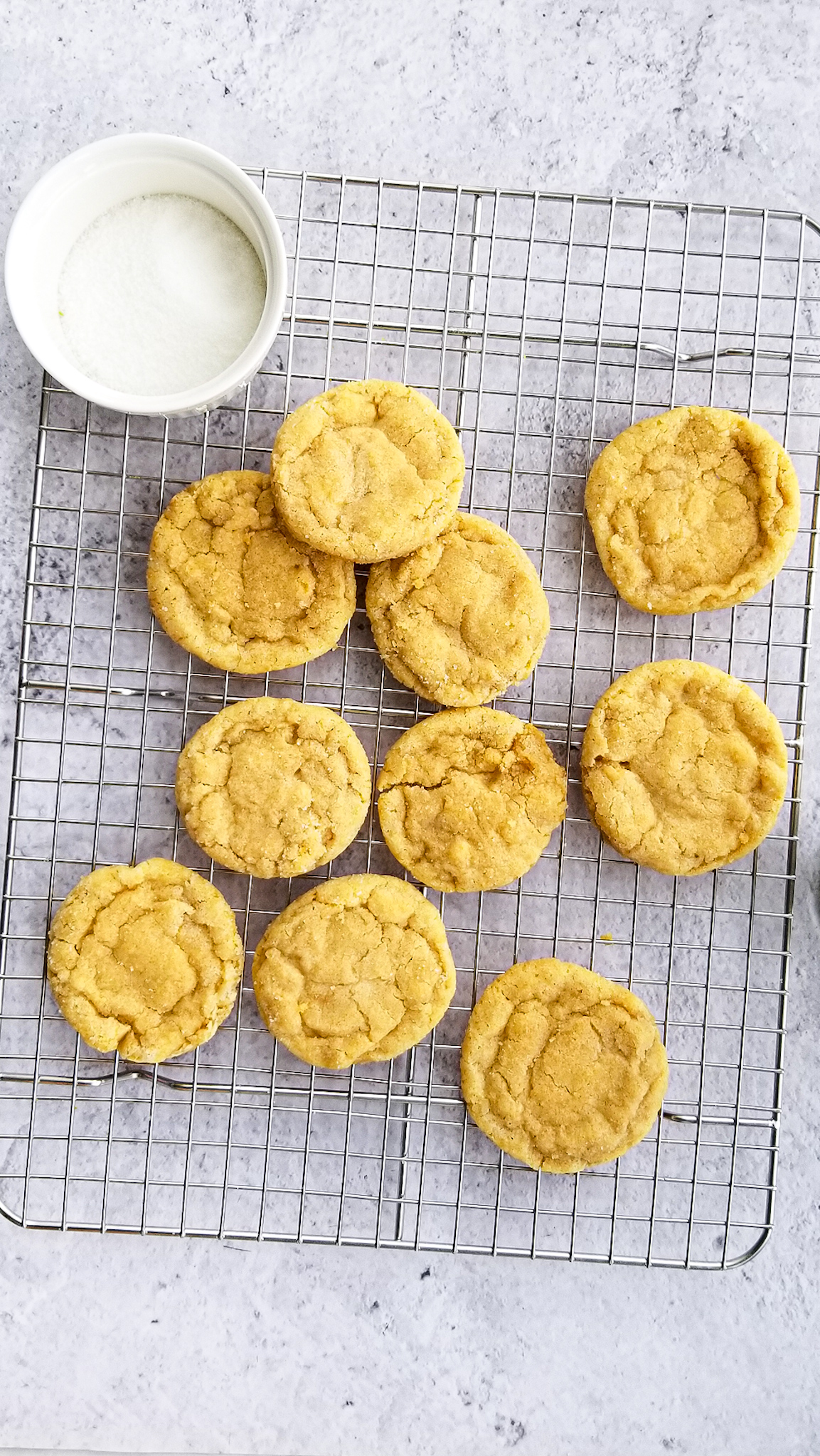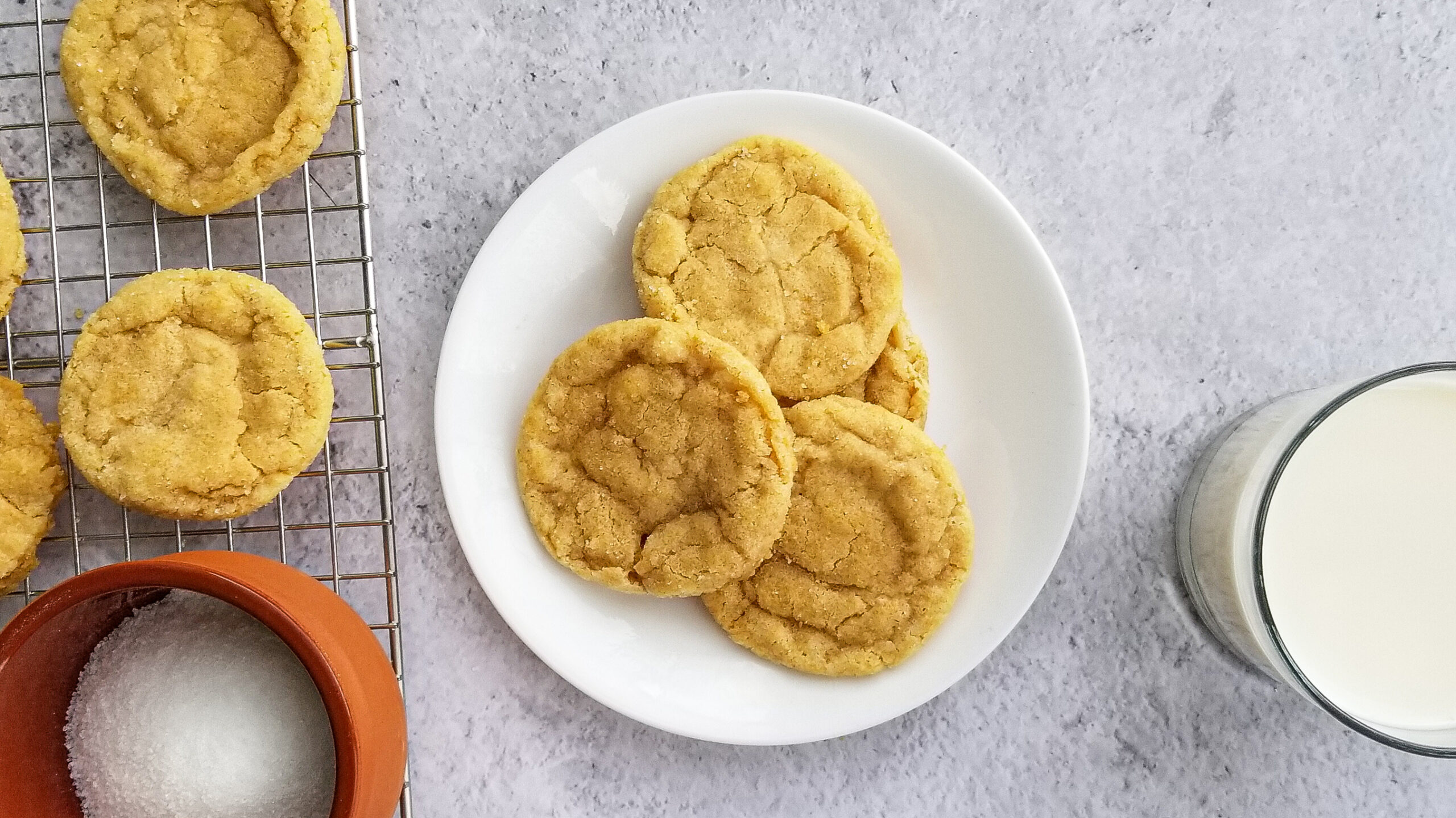 Introduction
About this Recipe
These sugar cookies look so simple, but they're simply delightful. They're so soft they will melt in your mouth. If you're like me, you'll want to eat them straight out of the oven, but make sure you bake enough to share.
During the early stages of the coronavirus pandemic, ordering from the store was a disaster. They never had any all-purpose flour, so my family bought whole wheat flour instead. This was the moment of serendipity which created the best cookies I've ever had. Whole wheat flour adds the perfect nuttiness and chew to these cookies.
Of course, you don't have to use whole wheat flour in these, but I highly recommend it.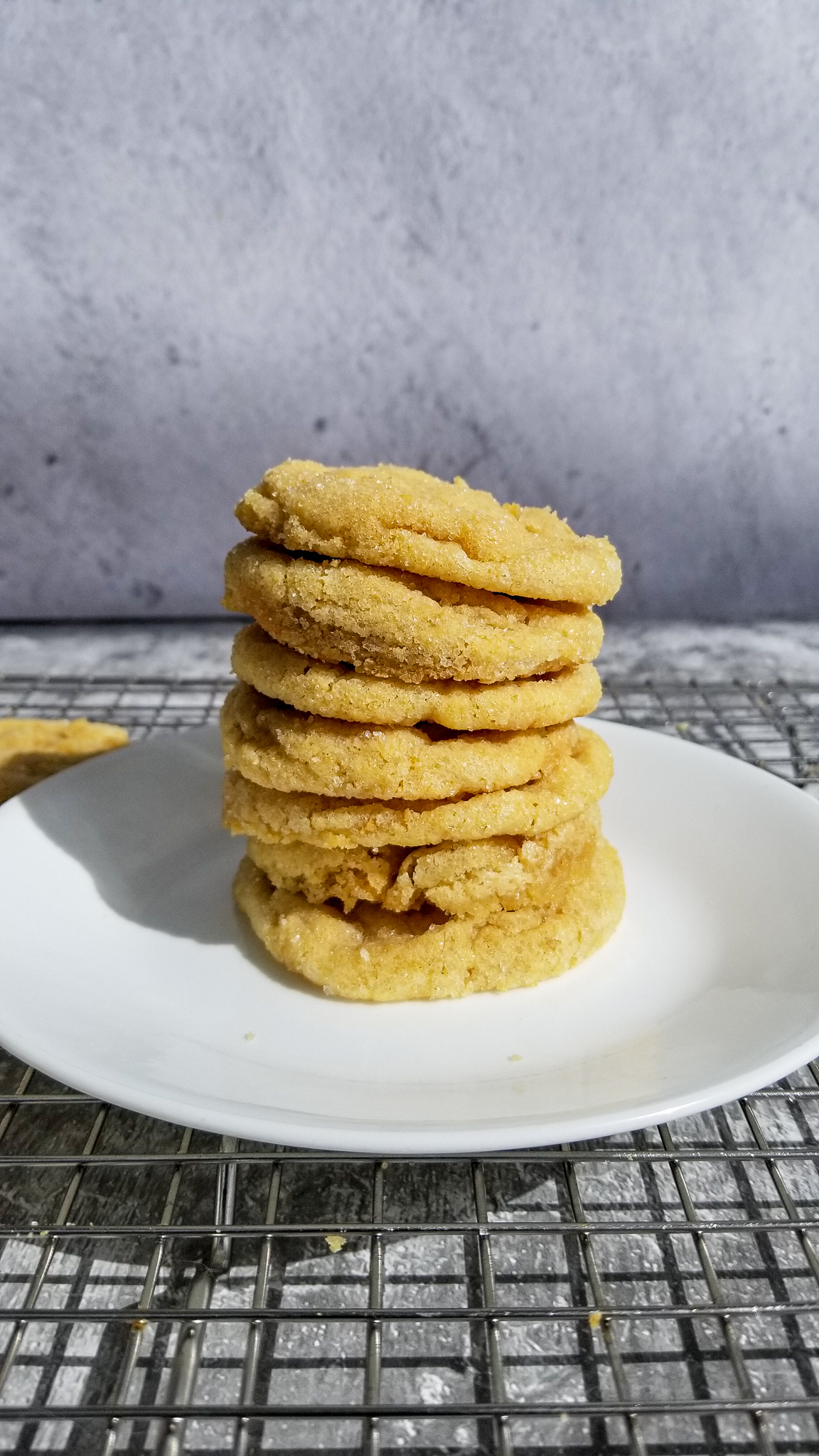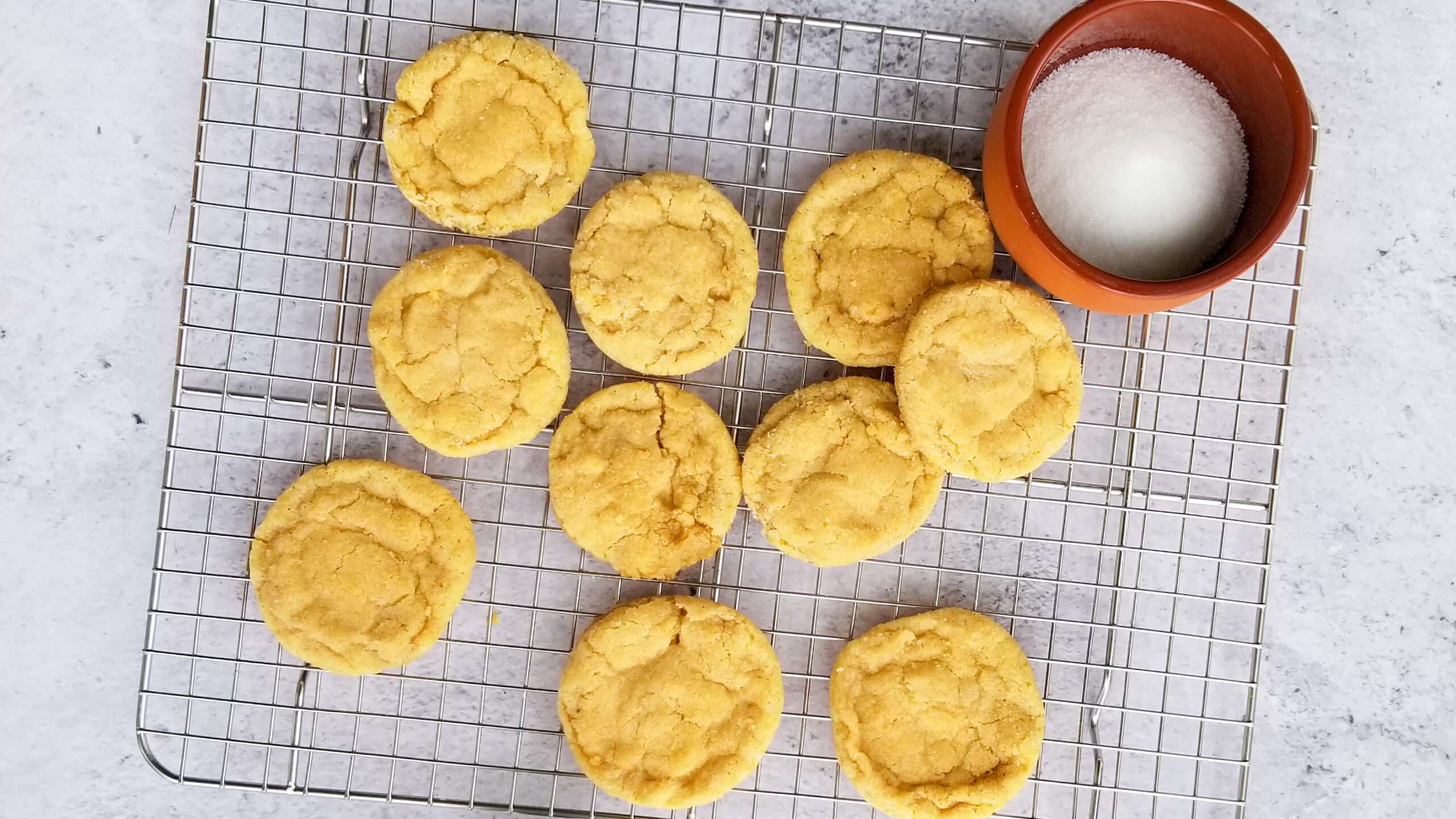 Making the cookies:
Start by combining the dry ingredients (together flour, baking soda, baking powder, salt) in a medium sized bowl and set aside.
Then cream together the butter, granulated sugar, and brown sugar on medium speed until it is light and fluffy. This will take about 2-4 minutes. You'll be able to see a change in texture and color, so don't stop this process until it is ready. Your butter has to be room temperature for this process to work.
Then add the egg and vanilla extract to the butter and sugar.
Finally, add your dry ingredients until just combined into a cohesive dough. Ensure you do not overmix this dough which will cause a tough dough instead of the melt in your mouth consistency we want.
Baking:
Bake the cake at 350°F (175°C) for about 7-8 minutes. You'll need to keep an eye on these cookies to ensure you do not overbake them, because every oven is different. They will look soft in the center but start to get firmer on the edges. Remove them before the edges begin to turn golden.
Storage and freezing:
Store cookies at room temperature out of direct sunlight in an airtight container for up to 2 weeks.
Personally, I like to freeze these cookies before baking, after the dough balls are rolled in sugar. Put them in an airtight container or ziplock bag and freeze for up to 3 months. When you're ready to bake, either allow them to return to room temperature before baking as usual or bake for an additional 1-2 minutes.
After baking, you can allow the cookies to return to room temperature and freeze them for up to 6 months.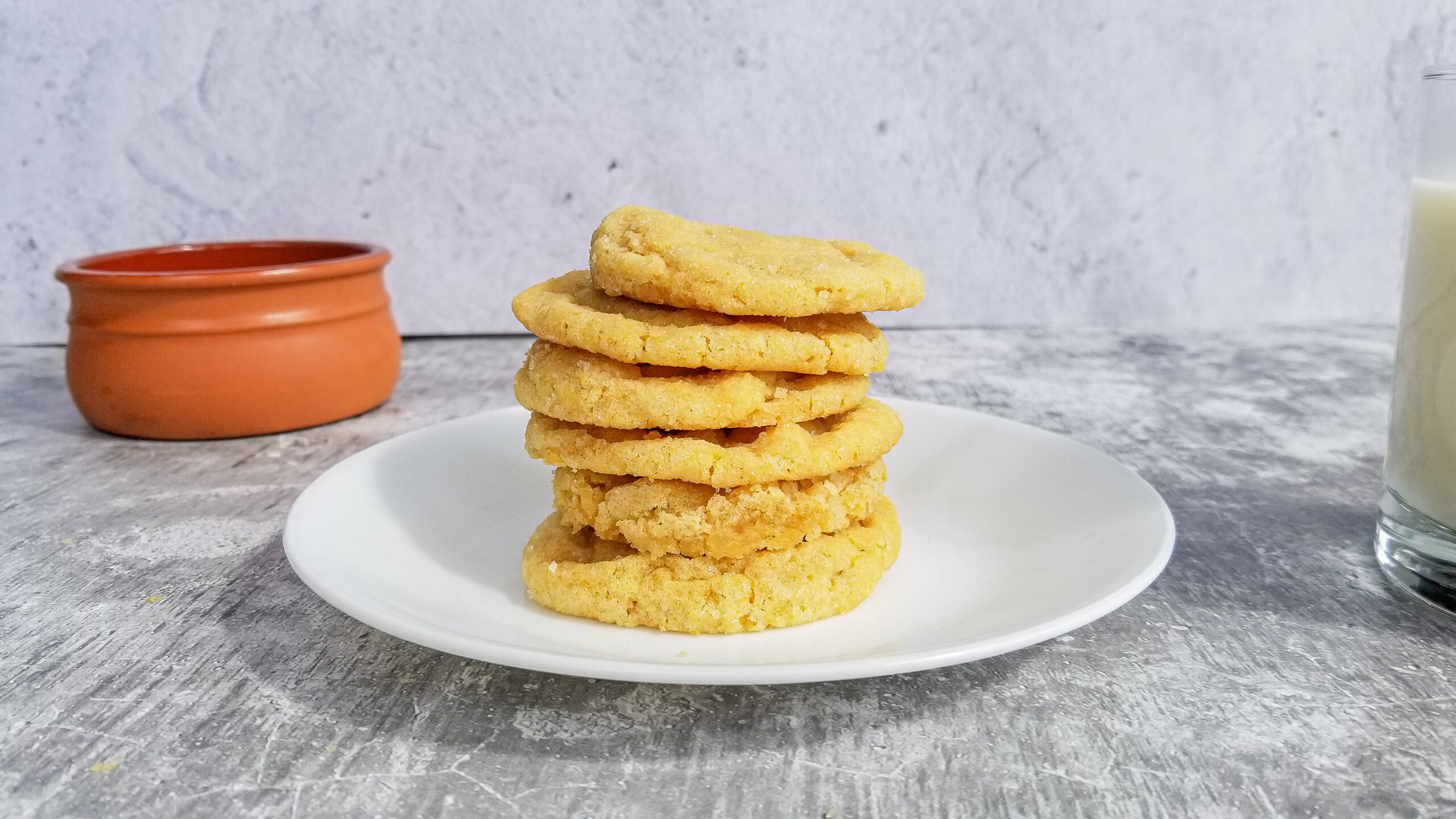 2 1/2 cups (280 g) whole wheat flour (or substitute 2 3/4 cups, 340 g, all-purpose flour)
1 tsp baking soda
1/2 tsp baking powder
1/2 tsp salt
1 cup (224 g) unsalted butter, room temperature
1 cup (200 g) granulated sugar
3 tbsp (42 g) light brown sugar
1 large egg
2 tsp vanilla extract
1/4 cup granulated sugar (additional for rolling)
1. Preheat oven to 350°F (175°C). Generously grease a cookie sheet or line with parchment paper or a silicone mat.
2. Whisk together flour, baking soda, baking powder, and salt in a medium size bowl.
3. Cream together the butter, granulated sugar, and brown sugar in a large mixer bowl on medium speed for about 2-3 minutes until it is pale and light and fluffy. You will be able to see a change in color when it is ready.
4. Then add the egg and vanilla extract and mix until well combined.
5. Add the dry ingredients on low speed until almost combined. Then use a spatula to help the dough become more cohesive. Do not overmix.
6. Divide the cookie dough into 1 1/2 tablespoon dough balls (about 35 grams) and roll them into balls. Roll the balls in the extra granulated sugar and place on your lined baking sheet. There is no need to press down your dough balls, they will spread in the oven.
7. Bake the cookies for 7-8 minutes. The centers will look soft but firm up as they cool. Remove the cookies right before the edges begin to become a golden color. Do not overbake.
8. Remove from the oven and allow to cool for 5 minutes before transferring to a wire rack to cool completely.