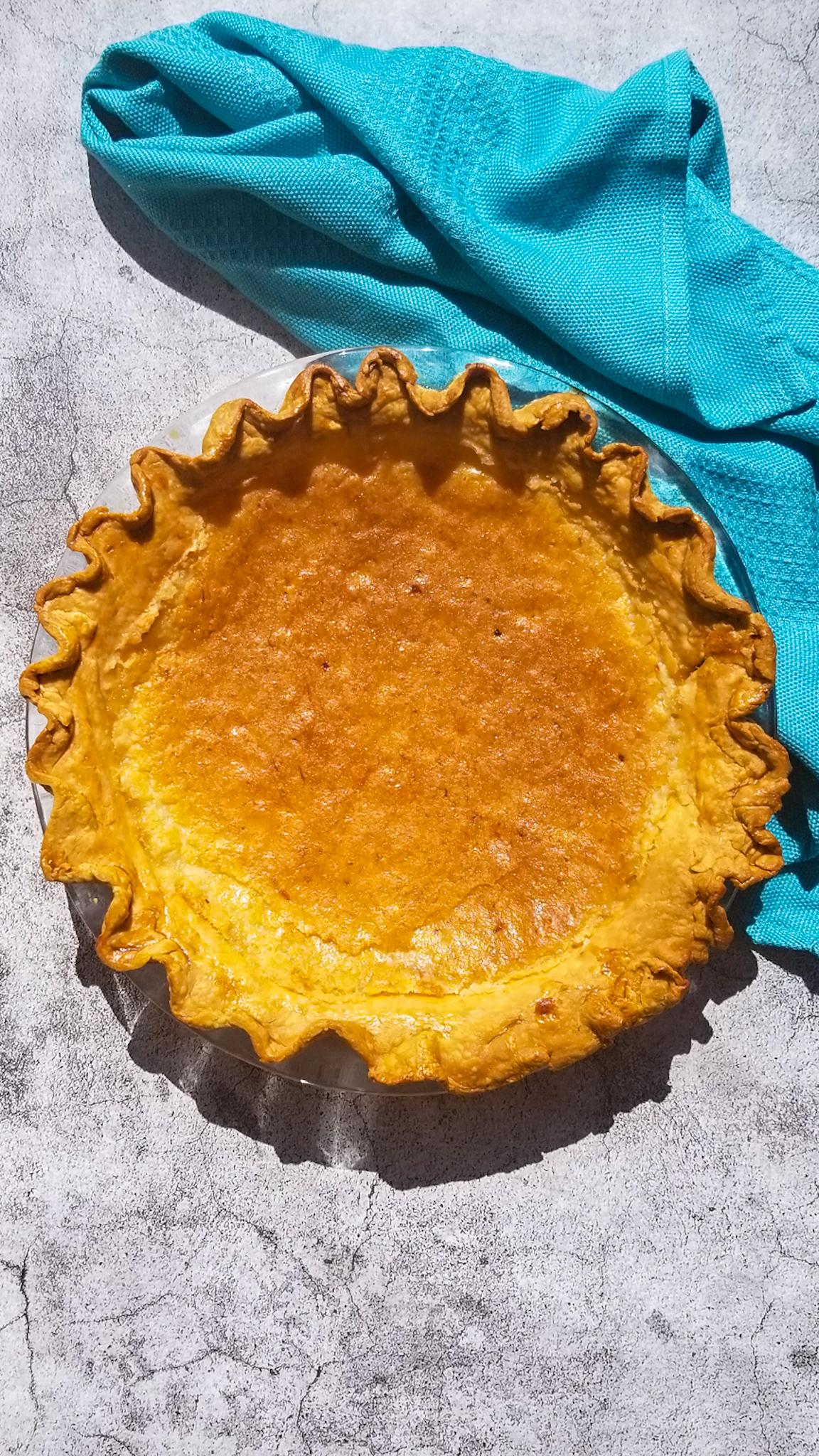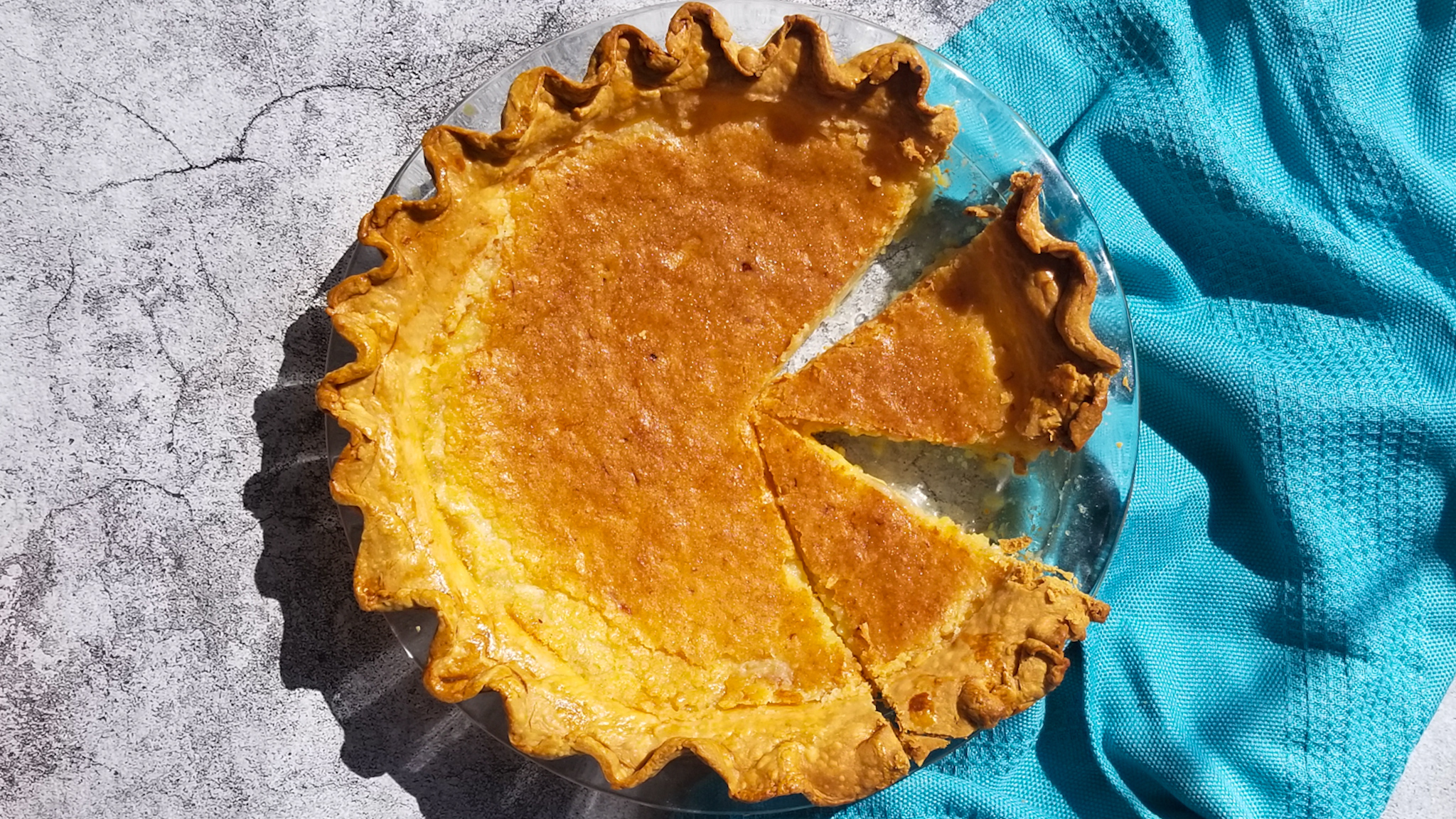 Introduction
About this Recipe
Chess pie is a delicious classic desert that brings me right back to family gatherings. The amazing, rich texture complimented by the crunchy almost caramelized top and sweet flavor.
This is very easy to make and uses only the staple pantry ingredients. Feel free to use this as a base recipe and experiment with other flavors!
There are more tips on working with pie dough in my pumpkin pie recipe.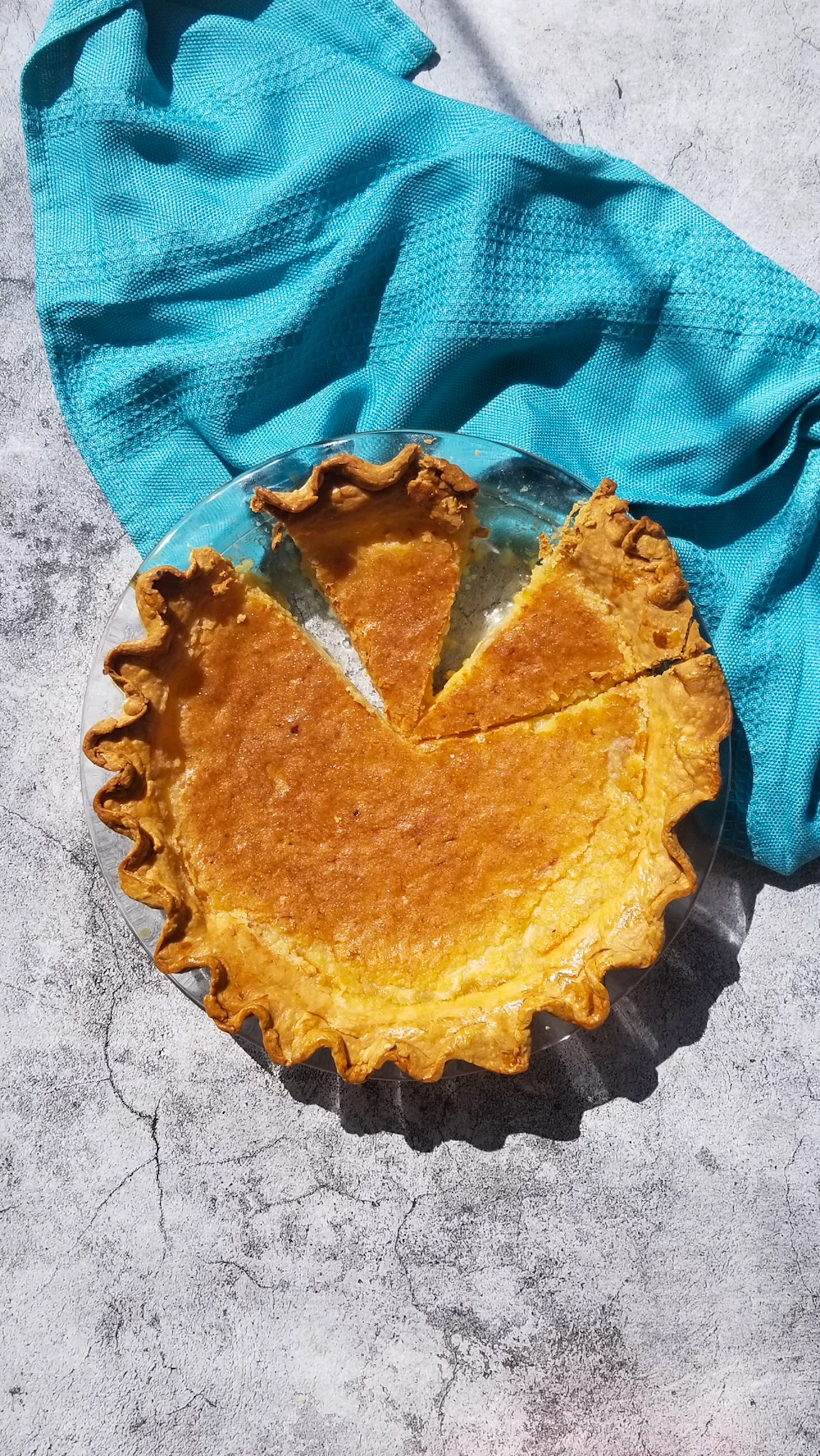 1/2 cup (113 g) unsalted butter
1 1/2 cup (300 g) granulated sugar
1 tbsp (8 g) all-purpose flour
1/4 tsp salt
2 eggs
1 tsp vanilla
1/2 cup milk
Pre-made (or bought) pie crust dough
1. Preheat oven to 450°F (230°C).
2. Cream together the butter and sugar together in a large mixer bowl on medium speed for about 2-3 minutes until it is pale and light and fluffy. You will be able to see a change in color when it is ready.
3. Scrape down the edges with a spatula and blend in flour, salt, and vanilla. Beat well.
4. Add eggs, then stir in milk. Give the batter a few stirs with a spatula to ensure everything is mixed.  
5. Pour the batter into the unbaked pie crust and cover lightly with foil. Bake at 450°F (230°C) for 10 minutes, then reduce heat to at 325°F (165°C) and continue baking for 25 minutes. Remove foil and continue baking for about 10 more minutes, until the pie is golden brown. The pie will not be set.
6. Allow the pie to cool completely on a wire rack. Serve with whipped cream or powdered sugar.
7. Store pie in the fridge tightly covered for up to 5 days.